Lounge under the warm Greek sun and enjoy Crete's crystal clear waters at the Private Beach Club, a haven for relaxation that combines laidback luxury and seaside serenity.
The calm waters of the private sandy beach are perfect for swimming, while the sun beds, luxurious sunshades and plush beach towels provide all the comfort you desire for a day on the beach. If you are fond of water sports, they are offered upon request and are just a call away.
Repose by the sea, gaze at the views of Spinalonga island, and be pampered our friendly staff under the blue sky.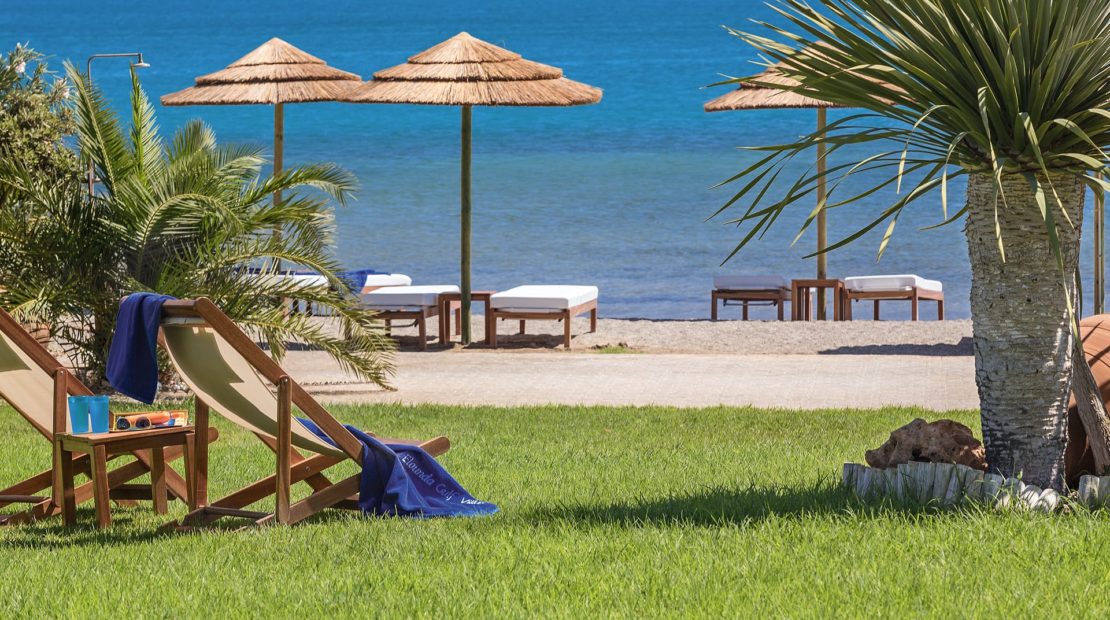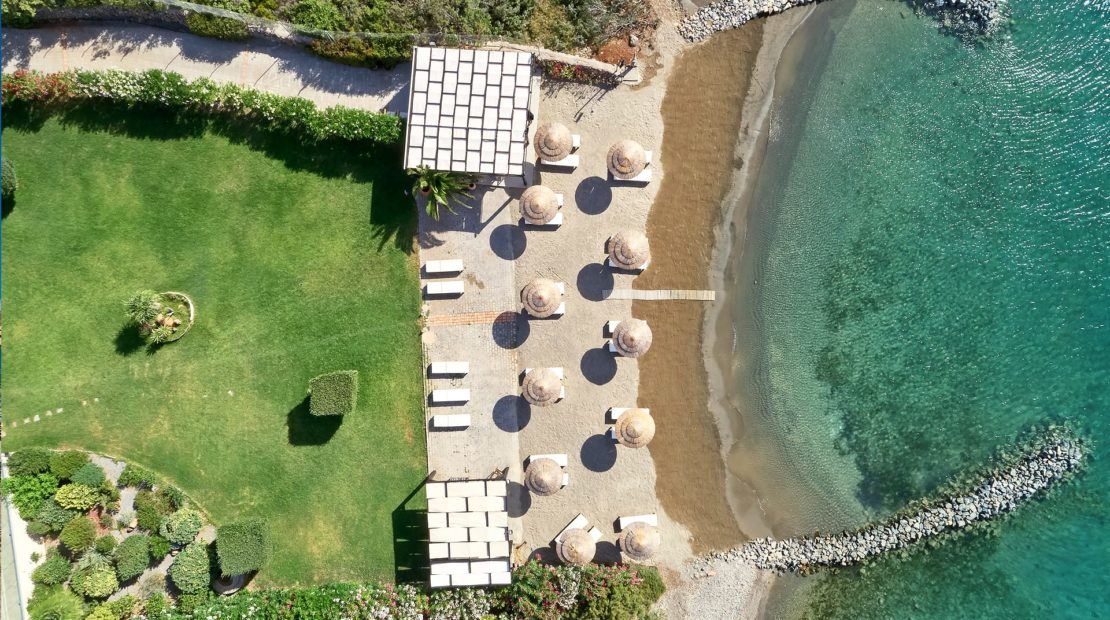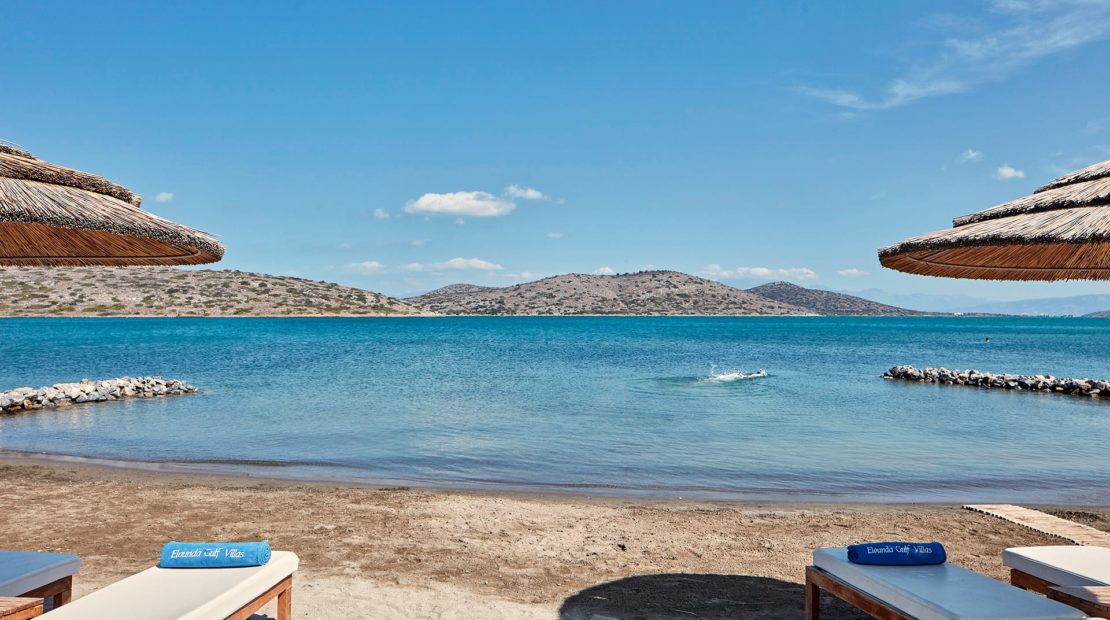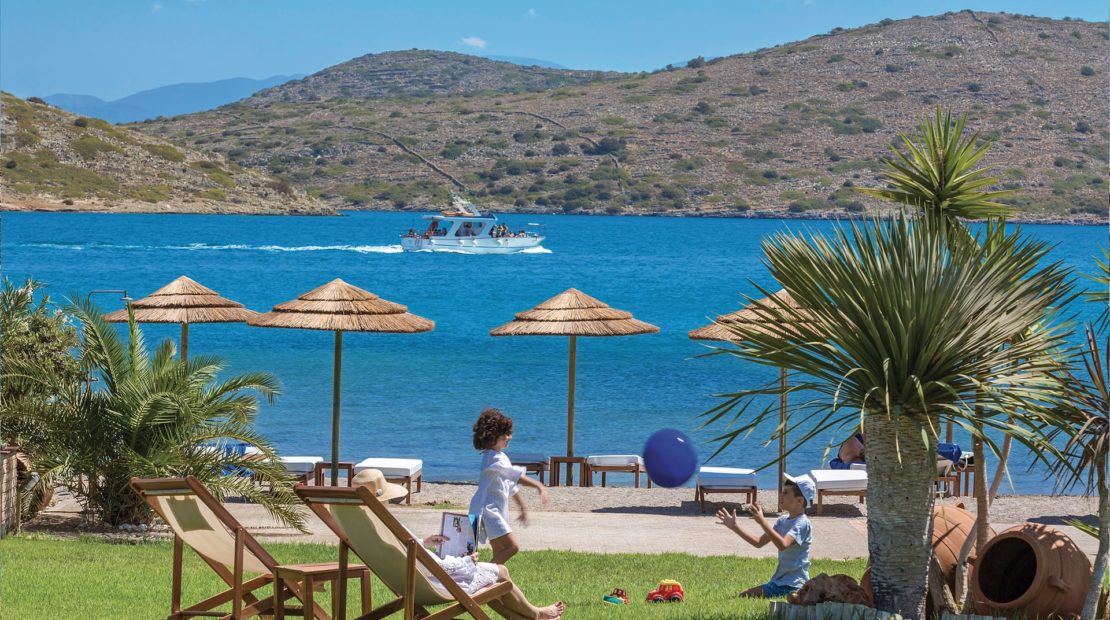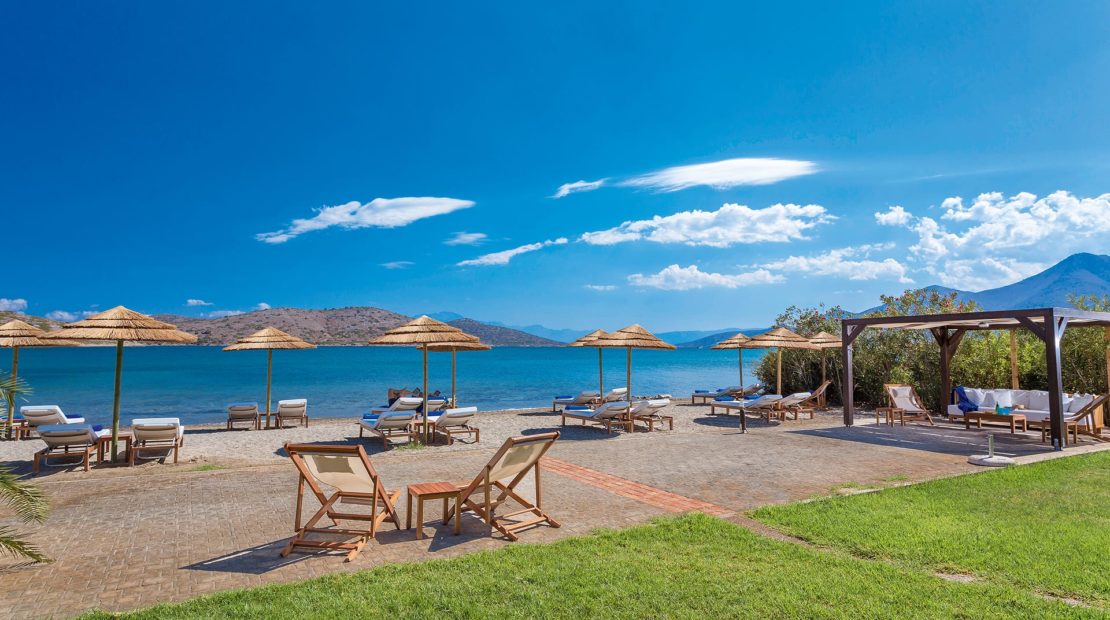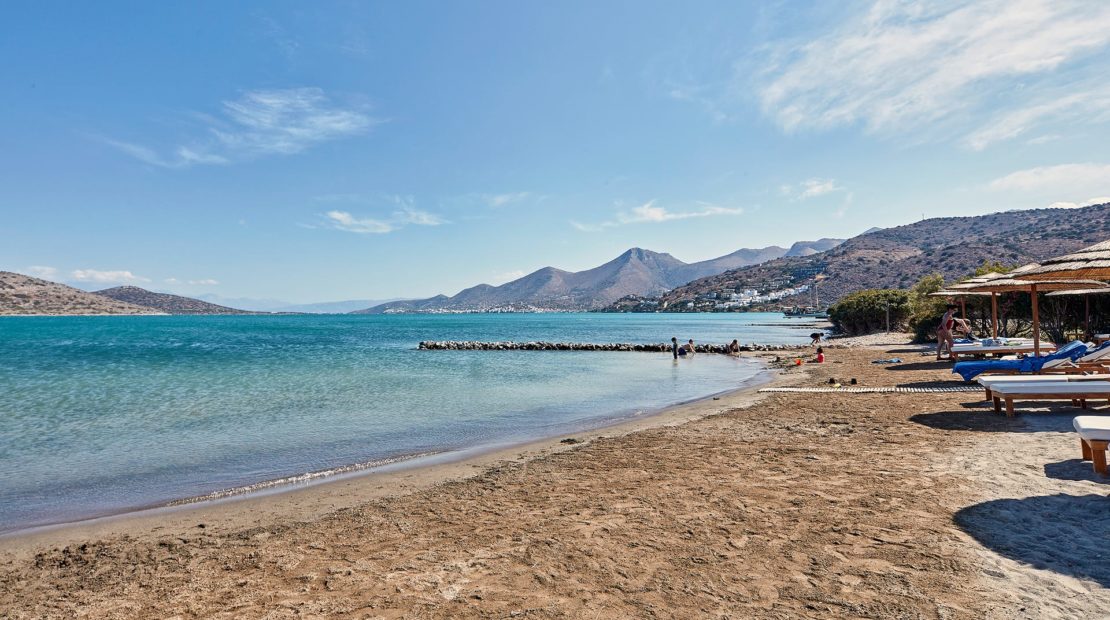 Wake up to the sound of the waves If you wish to absorb the magnificent seaside ambiance from a private pool villa, you may select the Elounda Seafront Villa for your stay at EGV, which is located on the grounds of the Beach Club. The Private Beach Club offers an attentive service daily, 10:00 to 18:00. Sample freshly made light snacks, lunch and refreshments, order a delicious Greek Salad accompanied by an ice bucket of white wine and settle back to enjoy the outstanding views.
Celebrate your special moments with us Whether you are planning a romantic and intimate ceremony for your wedding, wish to rekindle the fire with a Renewal of Vows experience, or simply celebrate the love of your life with a special candlelit dinner on the beach, the possibilities for private parties and gatherings are endless at the Private Beach Club. Our dedicated team will make every effort to ensure unforgettable memories to last a lifetime for you and your loved ones.